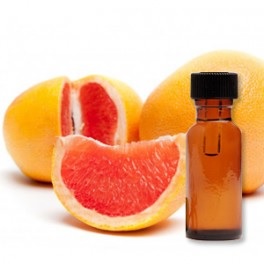 When I first heard the concept, 'Smell Younger', I thought this was surely a gimmick by perfume companies.
But, to me, it was still intriguing.
Perhaps you've heard about pheromones and how the hormonal smell can attract the opposite sex. Since they have an effect I thought, maybe this wasn't just about advertising. So, I decided to do my own research.
And I found that …
It's not all in the eye of the beholder it's also in the nose. Some new research has shown that scents can actually make you look younger, more attractive                                                                             and thinner.
Now, I want some of that !
Smell More Attractive – the brain receives pleasant smells as an emotional evaluation. In a recent study, 12 women and six men were asked to rate photos of women on attractiveness. Simultaneously an odor was released as each photo was presented.
The scents directly affected how each participant rated the picture. When smelling a foul smell (fish oil was used), the photos were rated much lower than that of the rose smell 1,2.
Having said that, a rose scent is associated with older women.
To Smell 6-10 Years Younger – Studies say, you want to choose pink grapefruit. What's interesting about this study is that even the participants that didn't like the smell of pink grapefruit still guessed the subjects' age 6+ years younger 3,4.
Pink grapefruit only works on women . It does nothing for men – sorry guys!
Other scents used that did not affect the perception of being younger were cucumber, lavender, melon, bananas and spearmint leaves (at least we know what to avoid when trying to smell younger).
Because smells bypass the rational part of the brain and directly affect the emotional center, you can Smell Thinner with spicy florals, pink grapefruit or any other citrus scent. Vanilla, on the other hand, will make you appear heavier 5.
One rule in any perfume you choose is to not overdo it because it can have the opposite effect.
If you want to make your own perfume you can find essential oils online and add them to a base consisting of a tablespoon of grapeseed oil ( or jojoba oil ) and a tablespoon of vodka.
All in all, if you like perfume and it makes you happy you will appear younger. But adding some pink grapefruit might get you carded ;).
To a younger more healthy you!
Sandy DeRose
www.antiagenaturally.com
References
1 Janina Seubert, Kristen M. Gregory, Jessica Chamberland, Jean-Marc Dessirier, Johan N. Lundström. Odor Valence Linearly Modulates Attractiveness, but Not Age Assessment, of Invariant Facial Features in a Memory- Based Rating Task. PLoS ONE , 2014; 9 (5): e98347 DOI: 10.1371/journal.pone.0098347
2 Monell Chemical Senses Center. "Pleasant smells increase facial attractiveness." ScienceDaily. ScienceDaily, 29 May 2014.
3 Interviews with Alan Hirsch, Director, Smell & Taste Treatment and Research Foundation, Chicago. December 7, 15, 2011.
4 A R. Hirsch, Y. Ye. "Effects of odour on perception of age." International Journal of Essential Oil Therapeutics (2008) 2, 131-138.
5 A. R. Hirsch, J. R. Hoogeveen, A. M. Bussec, E. T. Allen. "The effects of odour on weight perception." International Journal of Essential Oil Therapeutics, 2007; 1:21-28