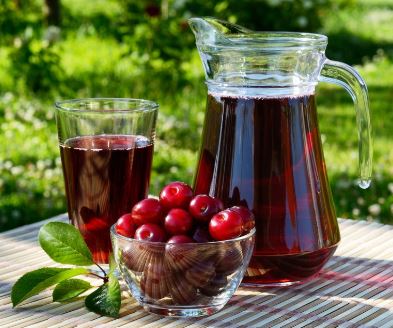 Happy Monday!
Here are you hacks:
Researchers from Temple University have discovered a very important reason to switch the type of cooking oil you use to extra virgin olive oil (EVOO).  You see, EVOO protects the memory and prevents cognitive decline by reducing the formation of plaque in the brain. Plaque in the brain has been associated with dementia and Alzheimer's.  So this discovery is a pretty big deal.  
If you've been with me awhile you know I love all types of exfoliators.  Well today I wanted to tell you about egg shells. Egg shells contain minerals that help repair damaged skin.  Just put shells in a coffee grinder or a juicer, like the Nutribullet, and grind until powdery. When you are ready to use mix with your favorite oil and massage onto damp skin (body, face or both).  Rinse well, towel dry and apply a moisturizer. You can do this one-two times per week.
Some time ago I spoke about tart cherry juice being a great sleep aid because it boosts the body's natural production of melatonin – the sleep hormone. But if you have trouble sleeping due to pain from joint or muscle soreness, tart cherry juice may also help. Studies have shown that the juice significantly reduces uric acid in the blood which causes inflammation. It also has antioxidants and potassium, making a perfect post-workout recovery drink.
Have a great week!
For a healthier you!

Sandy DeRose
Lauretti E., Et. al. Extra-Virgin Olive Oil Preserves Memory and Protects Brain Against Alzheimer's Disease, New Research at Temple Shows. Annals of Clinical and Translational Neurology. 2017.
References:
Kuehl K.S., Et. al. Efficacy of Tart Cherry Juice to Reduce Inflammation Biomarkers among Women with Inflammatory Osteoarthritis (OA). Journal of Food Studies. 2012.