Since I started to write newsletters and created my website so that I could share my years of research and knowledge of working with Dr. Sears (world-renowned anti-aging MD), there is one area of anti-aging that gnaws at me.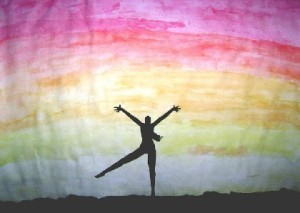 It's not really anti-aging it's actually about aging and how to cope.
So I put a placeholder on my website and called it "Anti-Aging Spirit". But it has sat empty. Every time I visit or edit my site I can't help but to think about how I need to add something to it … and how important I think it is.
In my mind, the topic encompasses a lot.
You see, to me it's not just about how aging changes your looks or your health it's also about life changes.
If you live long enough there's a lot that you have to go through. Maybe you became an empty nester or have to now take care of aging parents. Maybe it means a mid-life divorce and having to start over. Maybe it's dealing with the death of friends or relatives. Or it's dealing with an illness.
I use the analogy of suddenly looking down and your hands are not your hands. I feel that way about life – all of a sudden it sneaks up on you and there are so many changes that your life doesn't resemble what it once was, just like your hands.
Which doesn't necessarily have to be a bad thing. In fact, I want to feel like it's a good thing no matter what the situation.
As you get older there are lots of things you have to face, like death, aging parents and precious children growing up.
I used to think I wanted a stop-time button.
But now I know there is so much more … so much to look forward to and as long as I'm breathing – bring it on!
So, life does sneaks up on you – you just have to adjust the dial.
Realize that there is a lot to appreciate, realize that change is a part of life and, most importantly, that you are valuable no matter what your age.
And because there are specific solutions to specific problems to anti-aging the spirit – such as death, depression, health issues, hormones, etc. – I will, in future articles and posts, address specific categories.
Today I want to just cover the basics of anti-aging your spirit:
Keep a healthy attitude about aging and take a deep breath when it sneaks up on you.
Keep your sense of humor – laughing makes everyone feel better and youthful.
Remember you are wiser for your experience. Share those experiences or smile knowing you have the wisdom.
Remember to be kind – because you get it back tenfold.
Appreciate where you came from, it has made you what you are today – a wonderful person with lots to share.
Remember like attracts like and misery loves company.
Wake up with a smile because you just got another day!
So the choice is yours. Choose what kind of anti-aging day you are going to have!
To a healthy more beautiful you!
Sandy DeRose