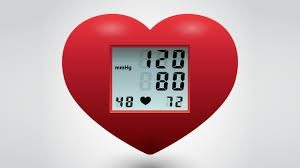 This weekend I saw a good friend of mine at her daughter's baby shower.  We only had a few minutes to chat but she told me her blood pressure has been crazy high.
Since she mentioned that, it's been on my mind.  And as I sit down to write your weekly hacks I can't help but to focus on high blood pressure.
You see, the traditional medications used for high blood pressure come with a price tag.  The side effects are real and can leave you not being able to live life to the fullest.  Some of the worst are kidney failure, liver dysfunction, severe muscle pain, insomnia, fatigue, headaches, nausea, depression, suicidal thoughts, weight gain and diabetes.
I've known people who were on statins and no longer wanted to get out of bed.
And they never really felt like themselves again.
Unfortunately these drugs are a billion-dollar business and won't be going away anytime soon.  And for some people it feels scary to go against what your doctor is telling you to do.
What can you do?
Become educated on the drugs you are taking

Try alternative treatments

Speak to your doctor about alternative treatments
For today's hacks I feel it's important to give you blood-pressure-lowering alternative treatments to drugs.  I've mentioned some of them before, here and there.  But I haven't really given a complete comprehensive list.
So, happy Monday!
Here are your 12 hacks to reducing blood pressure:
Regularly drinking Rooibos tea will improve your circulation.  This tea is heart-healthy and can improve your cholesterol and blood pressure.
Taking 400mg of a magnesium supplement daily could, over time, help you to reduce your need for blood-pressure medication.
Lots of health benefits are packed into one stalk of celery.  It is a very powerful food.  It can reduce bad cholesterol, lower blood pressure, aid in digestion, detox the liver and reduce inflammation.
Systolic blood pressure was lowered in a one-month study of patients who drank two cups of hibiscus tea daily.  You can get the tea at most health food stores and online.  It's delicious too!
Reduce cholesterol and lower blood pressure with one teaspoon of black seed oil daily.  In an eight-week study, volunteers saw a drop in systolic and diastolic pressure without any side-effects.
Getting some sun can also lower blood pressure.  "Research carried out at the Universities of Southampton and Edinburgh shows that sunlight alters levels of the small messenger molecule, nitric oxide (NO) in the skin and blood, reducing blood pressure."(sic)  Don't forget your sunscreen.  Click here for a DIY recipe for natural sunscreen.
Sipping some ginger, cinnamon or cardamom tea will improve blood circulation and lower blood pressure.  In fact, a study revealed that participants taking one teaspoon of cardamom daily for 12 weeks dramatically reduced their blood pressure.
Love it or hate it garlic can lower your blood pressure, reduce inflammation and improve your circulation.  If you won't eat it take a supplement.  It's one of the healthiest herbs.
Studies show that coconut water significantly decreases systolic blood pressure.  Volunteers drank 10oz twice a day for 4 weeks.
Amaranth oil , which was used in ancient medicinal therapies and beauty treatments, also serves to reduce blood pressure.  Modern medicine studies report that it could serve as an effective alternative to drug therapy in people with hypertension.
Getting at least three grams of omega 3's a day will lower blood pressure and reduce your risk for heart disease.  If you don't eat enough every day it's important to supplement with a fish oil that is high in DHA (docosahexaenoic acid) and EPA (eicosapentaenoic acid).
One of the most important nutrients for the heart and blood pressure is CoQ10.  The best way to get CoQ10 in your diet is to eat organ meat. But since most of us don't do that on a daily basis it's necessary to supplement.  What impressed me was an eight-year study on the effects of CoQ10 on overall heart health. Approximately 87% of the participants had significant improvement for their various cardiac problems. Most patients were able to stop taking prescription drugs.  Just 50-100mgs a day is all that's needed.
I hope that you or someone you know can benefit from these blood-pressure-lowering hacks.
Have a great week!
To a healthy more beautiful you!
Sandy DeRose
References:
M. Fawzi Mahomoodally.  Traditional Medicines in Africa: An Appraisal of Ten Potent African Medicinal Plants.  Evid Based Complement Alternat Med. December 2013.
Tsi D, Et al. Effects of aqueous celery (Apium graveolens) extract on lipid parameters of rats fed a high fat diet.  Planta Med. 1995.
Serban C., Et. al.  Effect of sour tea (Hibiscus sabdariffa L.) on arterial hypertension: a systematic review and meta-analysis of randomized controlled trials.  J Hypertens.  2015.
Tori Hudson, ND.  Hibiscus Sabdariffa:  A Research Review of Its Uses and Safety.  Today's Dietitian.
Mozaffari-Khosravi H., Et. al. The effects of sour tea (Hibiscus sabdariffa) on hypertension in patients with type II diabetes. J Human Hypertension.  2009.
Fallah H., Et. al.  Blood pressure lowering effect of Nigella sativa L. seed oil in healthy volunteers: a randomized, double-blind, placebo-controlled clinical trial.  Phytother Res.  2013.
Verma SK, Et. al.  Blood pressure lowering, fibrinolysis enhancing and antioxidant activities of cardamom (Elettaria cardamomum).  Indian J Biochem Biophys.  December 2009.
Alleyne T, Et. al. The control of hypertension by use of coconut water and mauby: two tropical food drinks. West Indian Medical Journal. January 2005.
Martirosyan D., Et. al.  Amaranth oil application for coronary heart disease and hypertension.  Lipids Health Dis.  2007.
Casanova MA., Et. al.  Omega-3 fatty acids supplementation improves endothelial function and arterial stiffness in hypertensive patients with hypertriglyceridemia and high cardiovascular risk.  J Am Soc Hypertens.  2017.
Langsjoen H., Et. al.  Usefulness of coenzyme Q10 in clinical cardiology: a long-term study.  Mol Aspects Med.  1994.