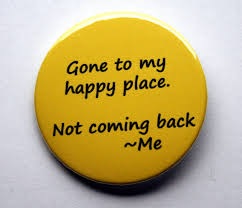 Happy Monday and Happy New Year!
I thought about this article quite a bit.
I wanted the first one of 2017 to possibly help make your year a little better.
And then I thought about it some more.  The only person that can help make your new year better is you  (well, at least according to most psychology experts).
But … we all need reminders and a little help from our friends, or sometimes just a gentle nudge in the right direction.
Ultimately it is up to you if you want to act on any advice, nudges or reminders … so the experts do have a point.
With all that said, if you're a regular reader you know that how you feel can have a major effect on how you're aging.   Happy people just look younger.  They feel better and have less illness too.
So here are some ways to feel happy in the new year, hack style:
Be kind to yourself.  Internal negative self-talk lowers self-esteem and makes you unhappy.  You believe what you tell yourself so tell yourself something positive.  Have self-compassion, be your own friend.  The next time you have a negative thought pretend it's a friend saying those words.  What would you say to her?
Make sleep a priority (I have trouble with this one).  When you're tired it's extremely difficult to be positive and happy.  So skip the late show (DVR it) and get to sleep earlier.  Even if you aren't actually sleeping you will be resting and it'll make a difference on how you feel and how you handle things.  If you are still tired no matter how much sleep you get, you might need a good multi-vitamin.  And if that doesn't work you might want to let your doctor know and have some blood work done.
Play with a pet.  Research shows that playing with a cat or dog lowers blood pressure, releases serotonin (the feel-good hormone) and lowers cortisol levels (stress hormone).
Choose uplifting positive people to spend time with.   We tend to take on the character traits of people we are around most – think about that for a second.  It's pretty powerful.
Stay hydrated.  When you are dehydrated you can feel sluggish and down.  In fact a recent study showed that can lead to a bad mood.  If you feel this way for no apparent reason, drink some water and see if your mood changes.  You could be one glass of water away from feeling happy.
Do something nice for yourself regularly and especially when you are feeling unhappy.  Some ideas – buy yourself flowers, light that beautiful candle you've been saving, blast the radio with your favorite song, call a friend or buy a new lipstick.  Just enjoy the moment and only think about what you are doing.
Don't take it personally.  This one is easier said than done and I have struggled with it for years.  It's one of the things I need reminded of.  When you understand that it's usually something going on in someone else's life that makes them react the way they do, you begin to realize that it's not you, it's them.  And this applies to strangers as well as family and friends.  Instead of taking an action personal ask the other person if they are having a bad day and see what happens.
Do some kind of exercise, even walking.  It doesn't have to be an hour a day or strenuous. Exercising releases endorphins, increases your mood and decreases feelings of depression.
Try some sunshine.  Lack of Vitamin D has been associated with SAD (seasonal affective disorder) and other mood problems.  If you live in a climate where you can't get outside because of the weather, try supplementing with 5000iu of Vitamin D3 and see if this changes your mood.
I hope 2017 will be ultra happy for you and if you missed my happiness article part l you can read it here.
To a healthy more beautiful you!
Sandy DeRose
References:
M Sécher, Et. al.  Hydration and cognitive performance. J Nutr Health Aging. 2012.
D Benton, Et. al. Do small differences in hydration status affect mood and mental performance? Nutrition Reviews. 2015.
Chan A., Et. al.  A novel vitamin/nutraceutical formulation that delays cognitive decline and improves mood in early-stage Alzheimer's disease. Alzheimer's Dement. 2007.